RNA Manufacturing Facility Uses Elemental Machines for Remote Monitoring and Alerting
This New England based bioprocessing company uses Elemental Machines to monitor cold storage equipment in a fungal lab.
Problem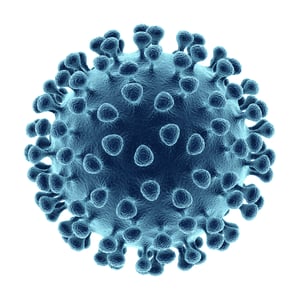 Previously the company was not monitoring the majority of their 25+ fridges and freezers. They had four temp alert monitors, which are wireless sensors. These sensors were unreliable as they only monitored down to -20°C, and would regularly drop their signal. The lab did not have a system for regularly monitoring and recording the temperature of their equipment. Instead they would just check the reading on the outside of their fridges and freezers. Steve, the facility operations manager, said "We used them often enough that we would know if there was an outage." The lab company was opening a new 1200 square foot fungal lab and wanted a reliable 24/7 digital monitoring system in place for all of their refrigerators & freezers.
Solution
The lab company chose Elemental Machines for monitoring the freezers, fridges and environment in their new fungal lab. They installed several Element-T sensors to monitor the temperature of freezers and fridges. They installed two Element-A sensors to monitor temperature, humidity, light and pressure of their lab environment and the environment in a special grow chamber.
"Setting up the system was simple. I gave Dan (the account manager) a list of all the -80s, and -20s, and refrigerators. He actually had them all programmed upon his arrival. It took 5 minutes per unit.We did 21 fridges & freezers in a day," said Steve.
The system in the fungal lab was so reliable, Steve urged the company to install Elemental Machines' devices in all of their labs."I told my manager how happy I was with everything in the fungal lab so we should go with Elemental. She was on board, so I called Dan right away. Within a month we had all of our fridges & freezers monitored."
Results